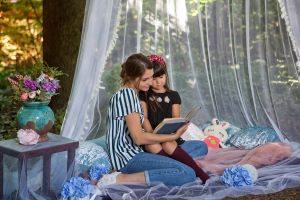 Summer Reading Challenge,
8 July-16 September
What
Jersey Library's summer reading challenge is back!
This year's theme is 'Ready, Set, Read'.
Why
The Reading Challenge aims to encourage children to read and celebrate books.
It connects reading to play and sports and teaches them qualities such as concentration, resilience and teamwork.
Who
The challenge is aimed at all children and young people up to the age of 18.
How
This year children and young people can participate by reading as many books as they think is a challenge for them, instead of it needing to be 6 books as in previous years. They can sign up at the library and borrow the books of their choice. They can read in the library, at home, on the beach and in parks.
Our beautiful island in summer offers many picturesque spots to sit and read.
Every child who completes the challenge will receive a free pass for a swim at AquaSplash.
A free book "Rebel Girls Kick It: World Champions Take the Pitch, and You Can Too!" is being given by Nike and Rebel Girls.
It is suitable for 8-14 year olds.
Where
The Reading Challenge launch will take place on Saturday 8th July with The Silent Garden Puppet Show doing performances at the Library and Communicare. In addition, there will be events featuring UK author Tanya Landman and Jersey swimmer Sally Minty Gravett.